How to easily set a signature?
1st Prepare a photo and signature on one of the external sites upload the same photo upload.
There are many sites to upload photos to the net and one of them is this:
Unfortunately this requires registration but we have a forum on ImageShack and Photobucket so you can use them.
2nd Direct link that you receive after completing the upload a photo copy and paste it in two places as shown below: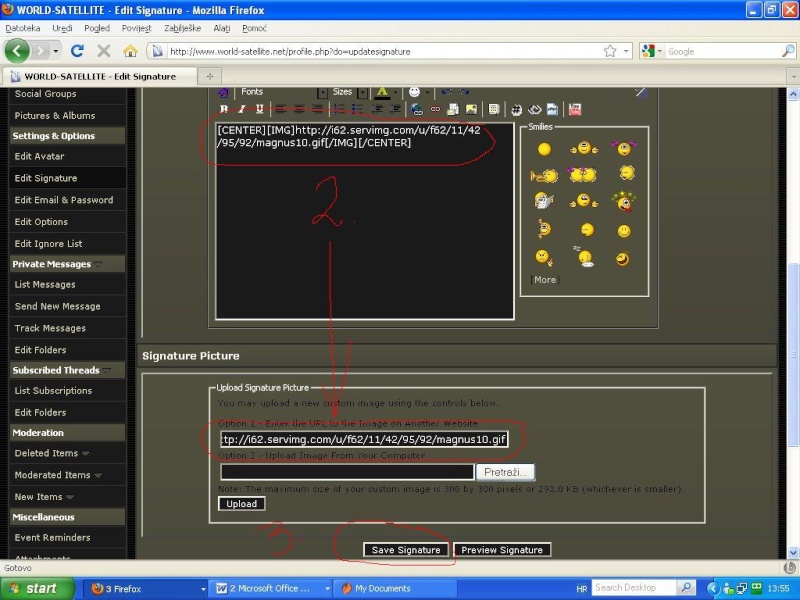 Adapt link if you want to be in the center just as in a larger window is repainted. Then press the "Save Signature"
3rd Immediately after you have pressed the "Save Signature" in the upper part of the signature appears in photographs such as in the image:
4th Check that the signature appeared in one of your posts such as this in the picture: