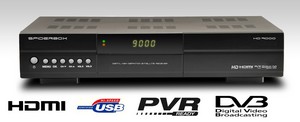 Spiderbox CCcam Settup
CCcam cfg for Spiderbox Hd only by USB . This is another fantastic Option of SpiderBox.
Putting The C line in Tex just by USB….
Can be similar Tex file like in DM..but in easy way not Ftp needed….ONLY USB 1 sec.
You write in Tex files your C line
Like
C: xxx-no-ip.info 12000 user1 user2
Mean for CCcam example
CCcam
Name or IP = xxx-no-i.info
Port= 12000
ID=user1
Pass=user2
WSF.